Step up to your SELF
The Leadership Retreat
Time to recharge: Step up to your SELF
a cooperation with Masha Ibeschitz
Step up to Your SELF
A co-creation with Masha Ibeschitz
Personal growth is part of all of our Hansen Beck Trainings, whether in leadership, sales, team development or else. However, this programme is exclusively all about personal growth; not just anybody's: YOURS; your personal, professional and private success. Learn from the past, analyse the here and now and create your future. Your success on your terms. Are you ready?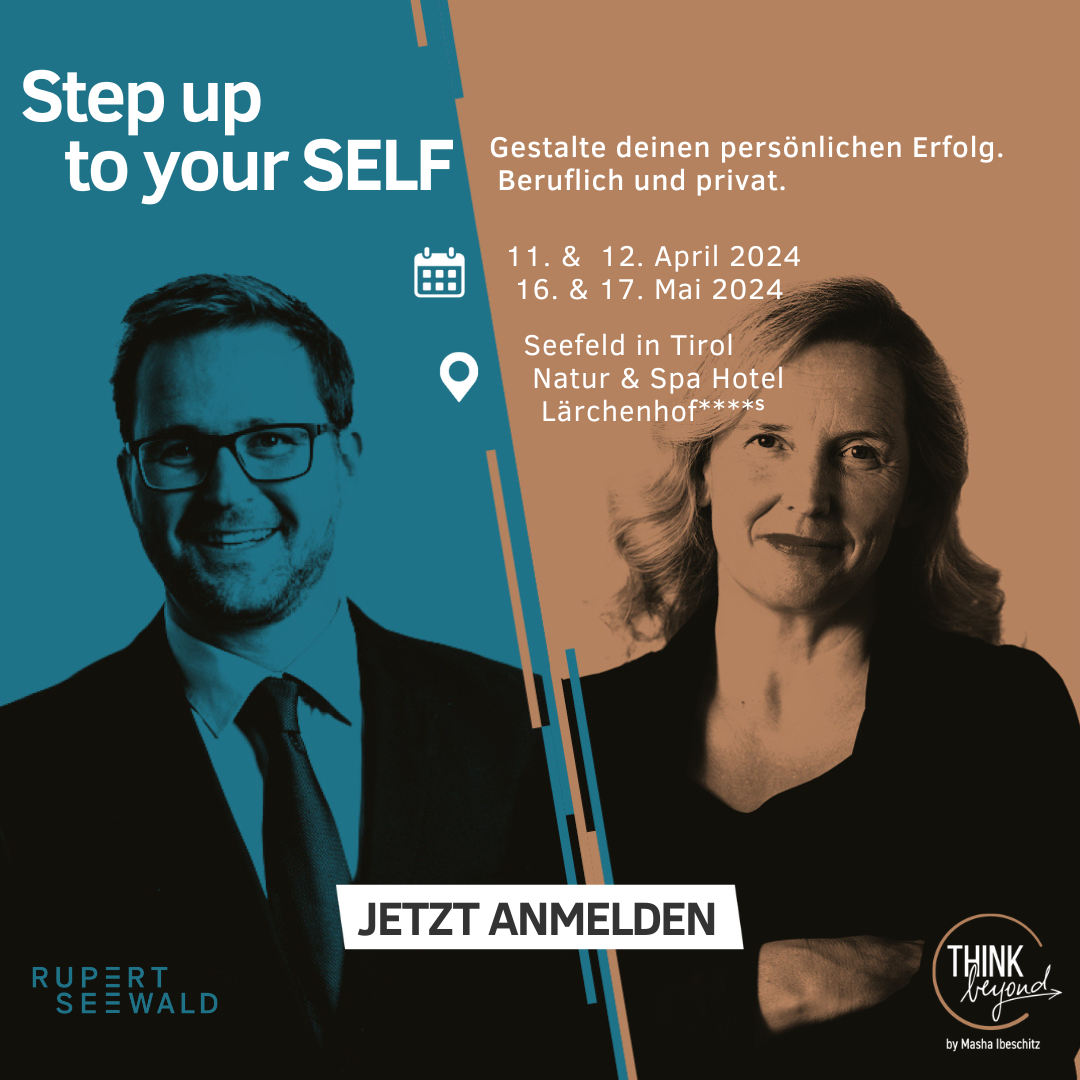 Your time out in the Tyrolean Alps
The pandemic freeze is over. But is it possible to go "back to normal"? Should everything really go back to like it was? Take a break in the Tyrolean Alps - in an exclusive setting and in front of the jaw-dropping scenery around theNatur & Spa Hotel Lärchenhof**** in Seefeld, Tyrol.
Relax. Reflect. Change.
Sustainably successful people have one thing in common: they take their time to reflect. But how do you define success? What do you need right now? And where are possible obstacles you need to overcome?
Dive deep with us and confront your SELF. Take your time and take courage for your personal time out - to energize, plan and recalibrate.
In Step up to your SELF you'll get a deep understanding of your own DNA. You learn how to find your flow, how to trust your SELF and how you can create your future with courage and light-footedness. Together we initiate change processes, we create room for energy and ease and work on our attitude in order to face future challenges: more relaxed and more successful.
What sticks, counts
Usher in a new era: one, in which you reach more with less energy, in which you experience easiness and liveliness; in which you feel home and in which your self-confidence is as high as the Tyrolean Alps. We're looking forward to meeting you!
The beautiful hotel is nestled in a small, romantic larch forest, surrounded by an imposing mountain backdrop. This is the perfect framing for your time off with its spacious rooms, fantastic food and relaxing spa.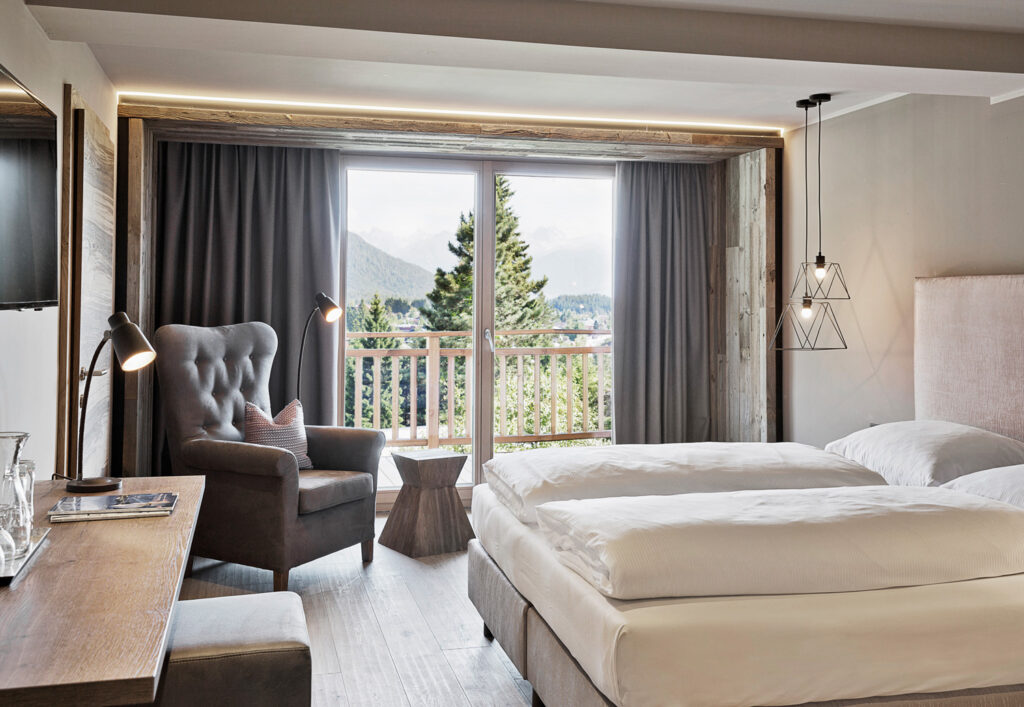 A co-creation with Masha Ibeschitz
Masha Ibeschitz is the founder of the Think Beyond Group and author of the books "Success Reloaded" and "Impact". She has more than 20 years of experience as top executive coach & consultant and brings leadership experience from various industries with her. Recently, she has been elected as one of the Top 10 coaches worldwide by the US magazine "California Herald". Find out more about Masha here.
Are you interested to participate, but you don't speak German?
The current demand for this programme in German is high, which is why we host it in German. However, please do reach out to us, should you be interested in attending this workshop in English. Masha and I are both ready to host an English version as soon as possible.